Lodgement: 3 nights in a double room, hotel designated by ANTAD. *We recommend to book shortly (hotel occupancy has high demand).

Registration of Badges and Lodging. 

Food: one assigned room inside the Exhibition Floor.

Conference Program: Training for the retail sector.

Access to the Business Floor: 1,900 exhibitors, more than 660 New Products in a Exhibitio Floor of 55,000 m2.

BUSINESS MEETINGS: We remind you of the use of the system that will allow you to pre-schedule business appointments in the most efficient way.
*You can schedule your Business Meeting Agenda from February 1st to 28th.
* If you have any questions, please get in touch with encuentrosdenegocios@antad.net
What are the benefits to enter Business Meeting?
Streamline your business time on a previously established agenda.

Meet with companies that have the profile you are looking for. Our Business Meeting Agenda has a search engine that allows you to match a profile by category or keywords.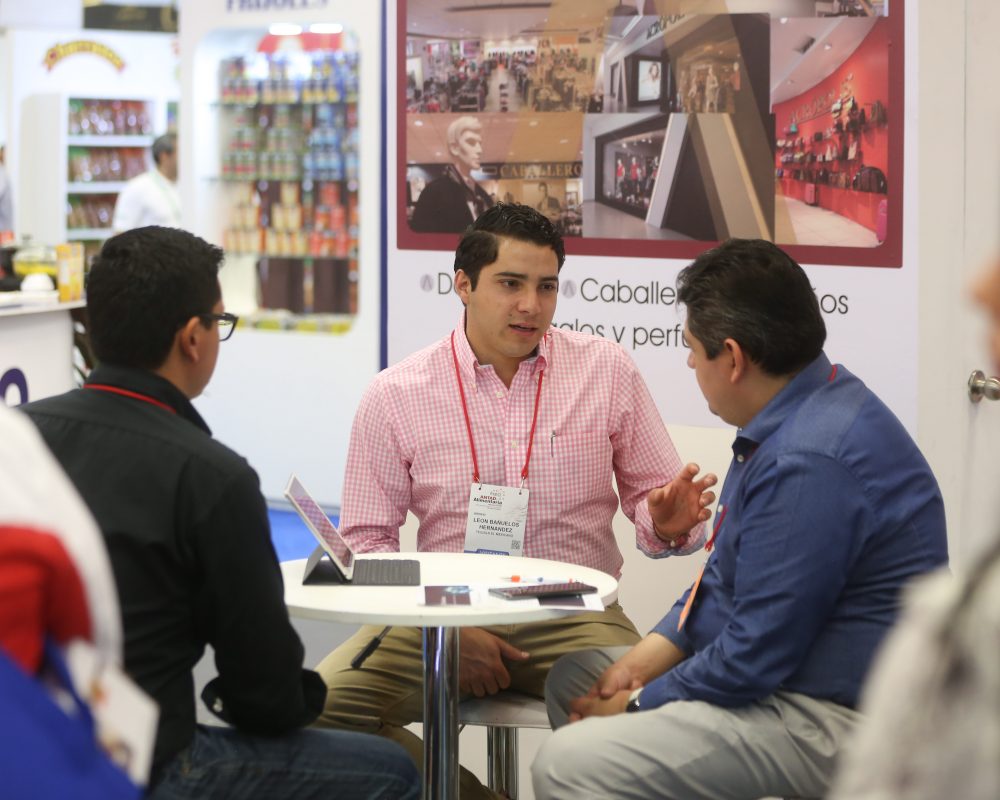 Pasos para crear tu perfil
Regístrate como expositor o comprador asociado al evento
Crea tu perfil

Preséntate en el lugar y horario establecido para llevar a cabo tu reunión

Descarga tu agenda para consultarla durante el evento 

Solicita y confirma citas 

Elige participantes con los que te quieras reunir 
Sign up for the largest Expo in the food industry.
50,000 visitors.

1,900 exhibitors to do business of 660 product launched.

#RetailTalks taught by experts.

More than 30 countries visiting us.

And much more!
DON'T MISS THE OPPORTUNITY TO DO BUSINESS!